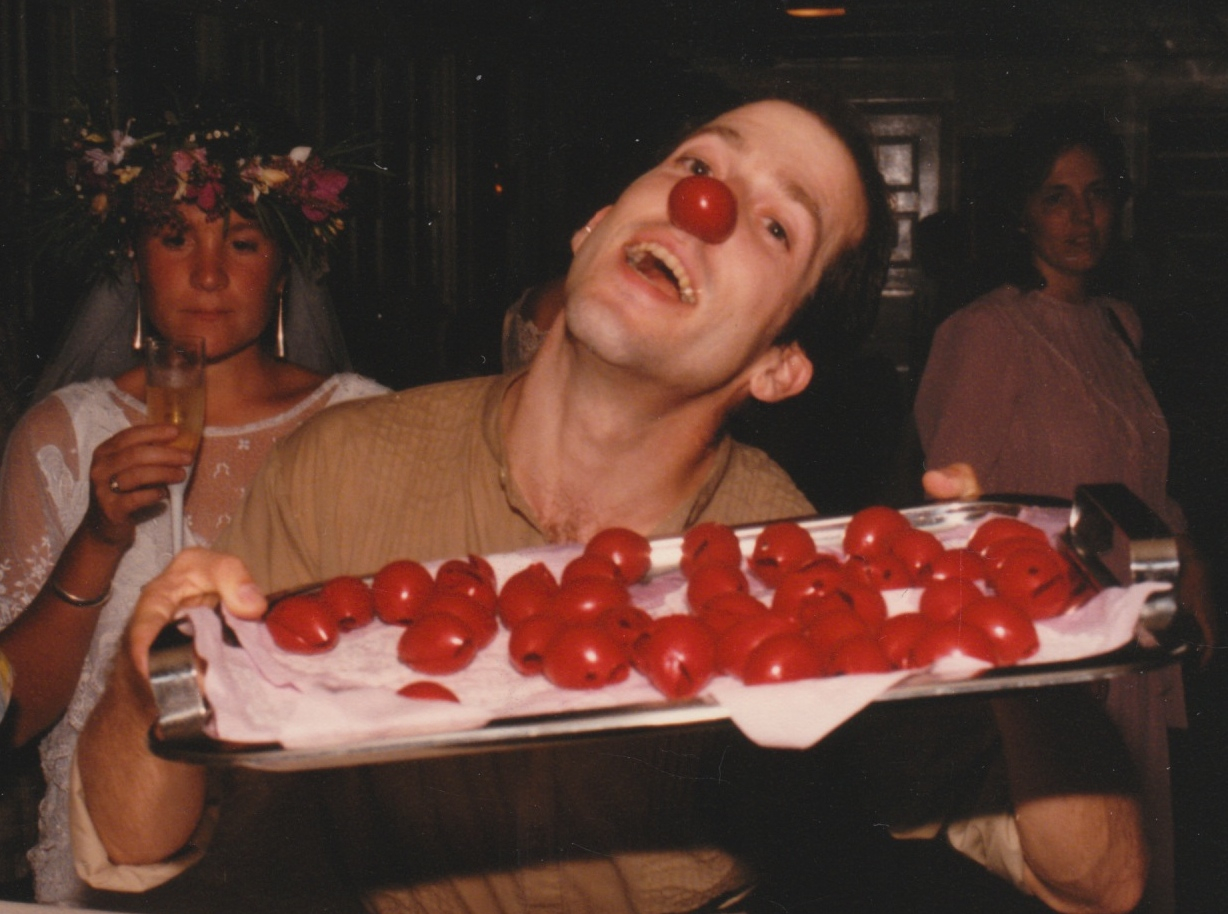 Photo by Larry LaBonte:
This current series of posts to my blog, www.LloydBrant.com, tells the history of our EMERGENCY CLOWN NOSE®, as well as exploring the hopes and dreams for the future of our new venture, EMERGENCY RED NOSE® Productions.
When Rosie and I were married 30-years ago we had red noses passed out to all of our guests on a silver platter. This moment marks the beginning of our life together, spreading laughter out into the world.
Happy New Year!
*<[:o)