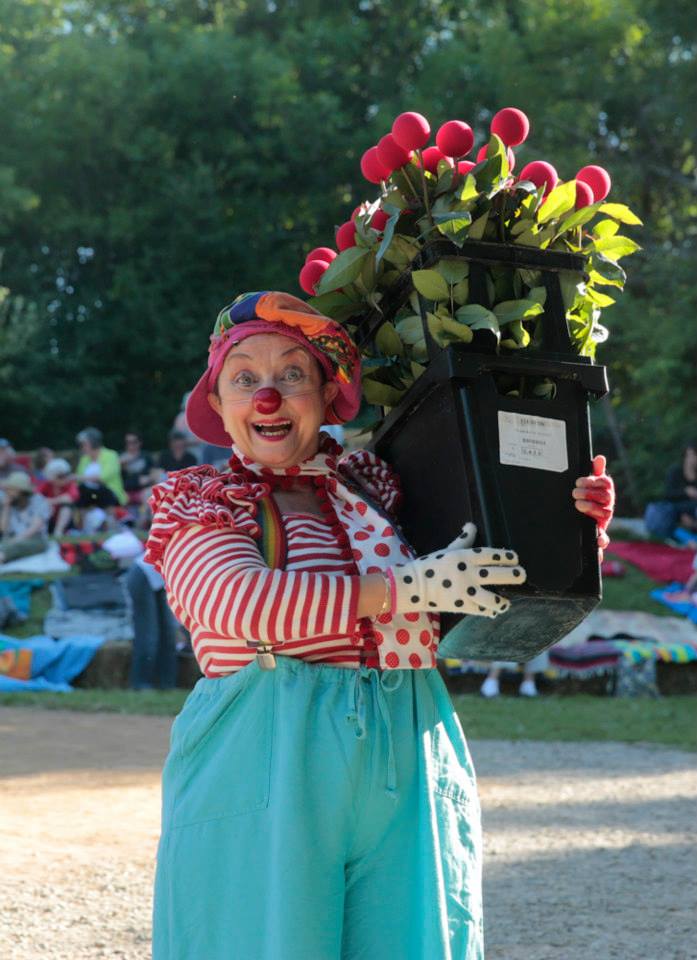 Photo by Terry Gydesen:
Josette Antomarchi has been our director for over ten years. The depth of her experience includes being a founding member of Theatre de la Jeune Lune, as well as a marque member of Theatre du Soleil, and The Peter Brook Theater Company in Paris, France.
Recently she has been directing me in my new Theatre of Fools' Medicine Show that I recently performed excerpts from in Full Moon Circus on August 31, 2015.
Come see the show at the Minnesota Renaissance Festival, the Minnesota State Fair as part of Arts A'Fair and the Caponi Art Park's Summer Performance Series.
*<[:o)