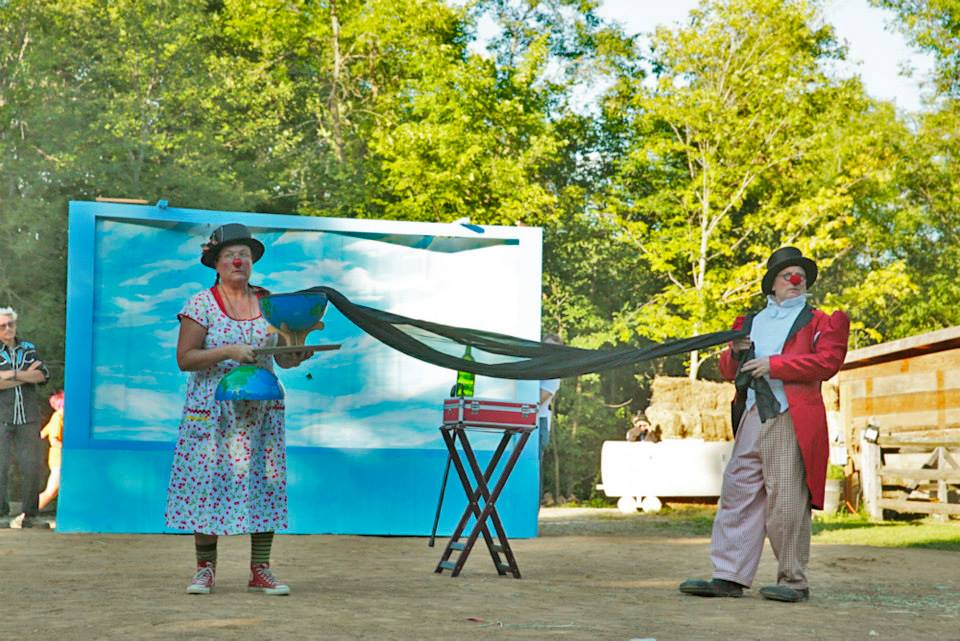 Photo by Terry Gydesen:
This is a picture of the closing moment of Rosie and my opening act in the Full Moon Circus. The black cloth coming out of the broken globe represents the toxic oil we humans are extracting from the Earth much like a red silk in a Shakespearean play represents the blood flowing from an actor's fatal wound.
The show raised over $8,000 to support MN350.org's efforts to combat Climate Change. It was a great honor to have been invited to participate in the creation of this extraordinary show.
*<[:o)