Disney Photo 1992©
I would like everyone to meet Lucille and Francine Warbler. I directed them as Streetmosphere® characters for the 1992© Disney Entertainment Arts Festival.  Disney's idea was for them to pattern their characters after the woman in the Mary Poppins film, who inspired the song "Feed The Birds".
It was a pleasure to work with these two fine actresses.   The original idea was for them to be eccentric bird watchers, but as rehearsals progressed Lucille and Francine started believing that they were actual birds, which brought their characters a level of true absurdity.
Disney's CEO Michael Eisner fell in love with The Warbler Sisters when he toured the festival. My daughter Liza fell in love with them too, when she and Rosie were visiting me in Florida.  Liza was just five-years old, and was instantly drawn to Lucille and Francine's strong female characters.  One of their bits was setting up a table and chairs in the middle of street, and hosting a tea party for the children who happened to pass by.  Liza immediately crawled up in one of their empty folding chairs, and enjoyed sipping imaginary tea, while listening to their birdbrained stores.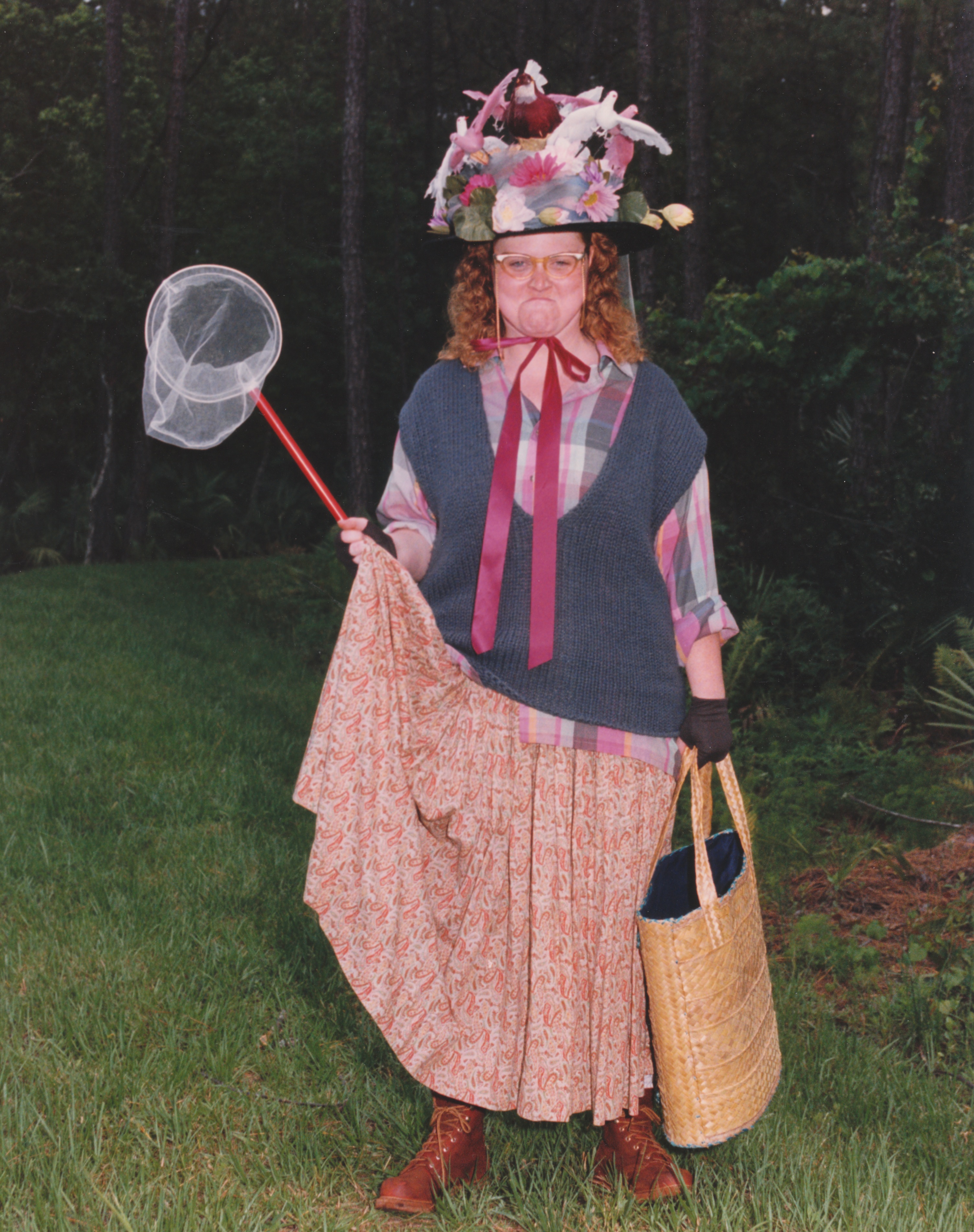 Disney Photo 1992©
Lisa Sleeper chose the name Lucille for her character because Lucille Ball was her childhood hero.  Her dream was to work full time at Disney, and I'm happy to say that in 1993 her dream came true.  Lisa is currently performing at EPCOT doing trunk shows.  I understand that she also performs for numerous special events on Disney property, plus outside corporate events, as well as the beloved annual Orlando Fringe Festival.
I'm proud to have been there at the beginning of Lisa's journey that blossomed into a lifelong career at Disney.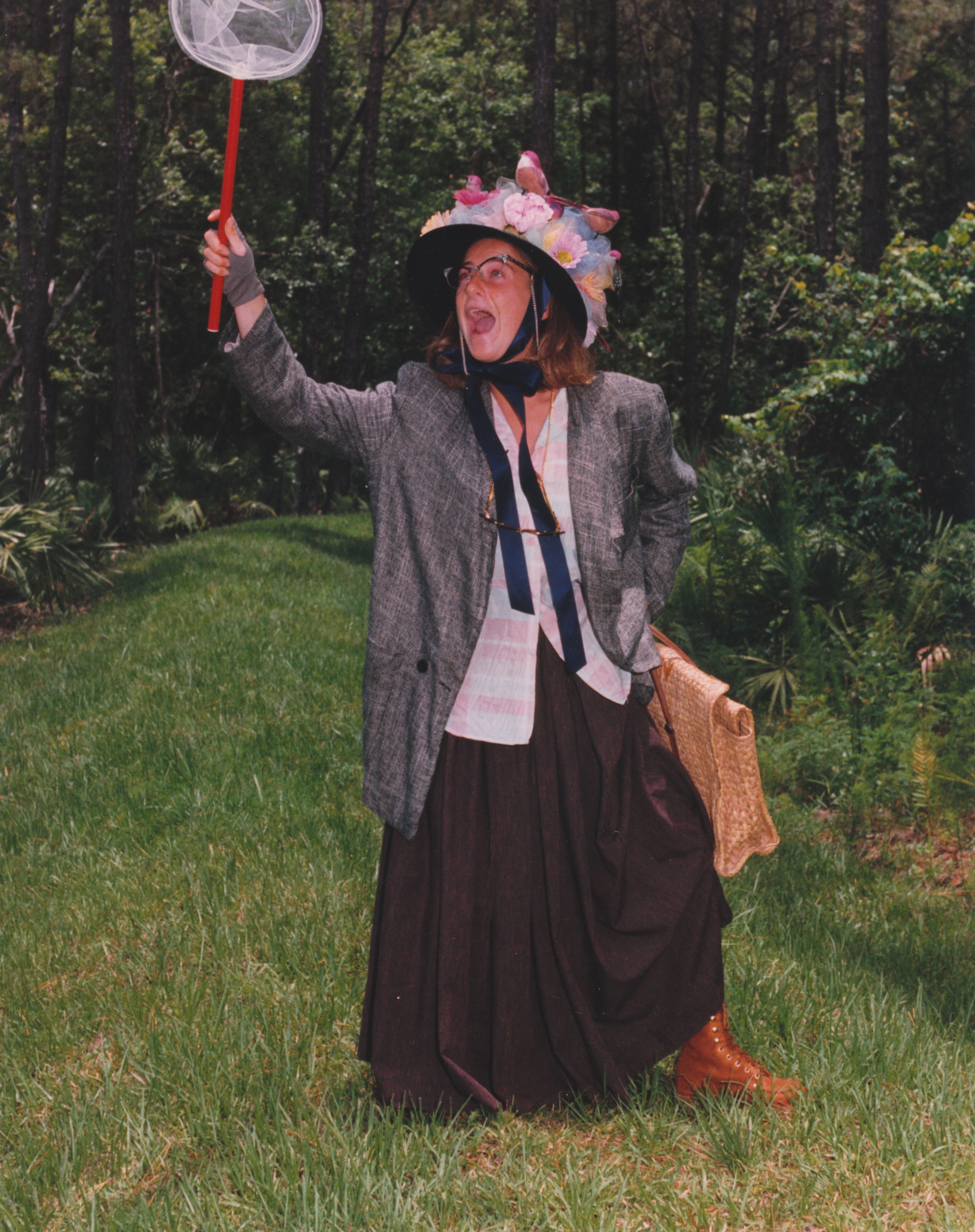 Disney Photo 1992©
Ali Elk, who played Francine Warbler moved to Los Angeles after working with me at Disney. For many years she performed sketch comedy, while making her living acting in commercials.
After a brief time in Virginia because of her husband's work needs they are now back in LA, and as she says, "I'm slooowly making my way back to acting." But she loves being at it again.
Ali's passion was always for film, rather than theater. During her time with me, Disney brought many experts from the entertainment industry to speak to my apprentices, including the LA agent that she ended up working with in when she moved to California.
I wish Ali all the best on her return to Hollywood.
*<[:o)