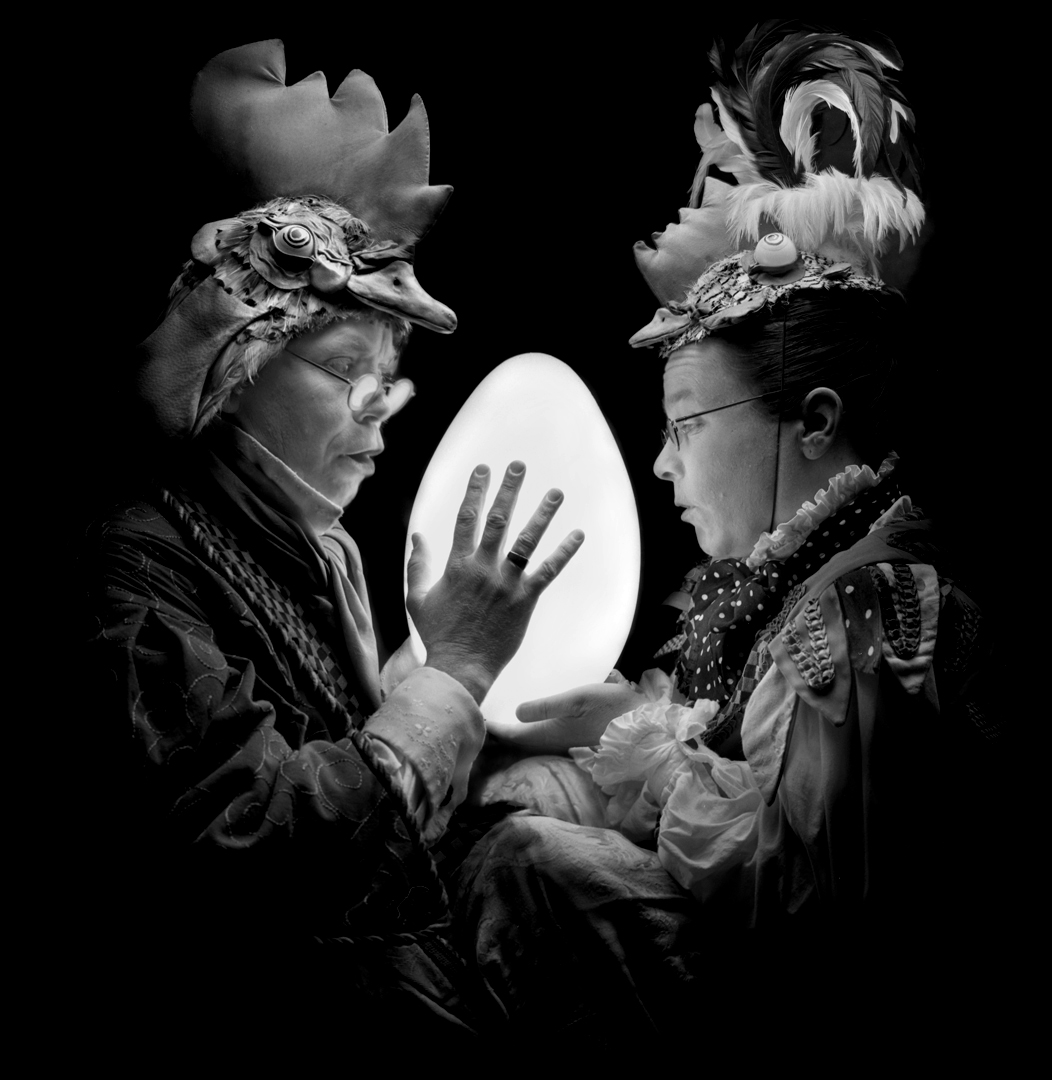 Photo by Marc Norberg:
This photo session with Marc was extraordinary.  It was the first photo shoot after he moved into his studio to 711 W. Lake St. in Minneapolis.
I remember feeling like I was inside a womb of light as the camera was clicking away.  I don't know any other photographer who is a greater wizard with light than Marc.
Rosie and I had both gone through a painful journey to arrive together at this place of peace bathed in light.  The glowing egg represents the renewal of our family through the birth of our son Gabriel.
This photo session was just after we finished documenting on video our full evening Wacky Chicken Show, thanks to a grant from the Minnesota State Arts Board.  Our good friend Jeff Kraker, from KARE 11 TV,  did a beautiful job of producing and editing the DVD.
This was the first project we had the help of outside director Josette Antomarchi.  Rosie and I had first met Josette backstage at the Guthrie Theater before performing in a benefit for our friend and neighbor Kevin Kling.  Josette was dressed from head to toe in feathers, and Rosie and I were chickens.  It was an artistic match made in heaven.
*<[:o)