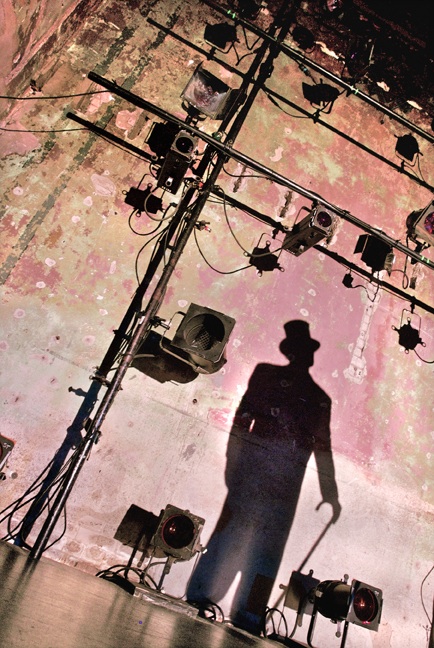 Photo by Marc Norberg:
I spent the afternoon at The Southern Theater consulting two extraordinary performers, Markell Kiefer and Tyson Forbes of TigerLion Arts, for their upcoming January ARTshare show.   One of their early ideas for the project is to give the theater a voice and bring the building to life.
This is a photo from 2010 of my shadow cast on the wall of The Southern, which was originally meant to invoke the spirit of the theater for its 100th anniversary.
A new adventure begins…
*<[:o)