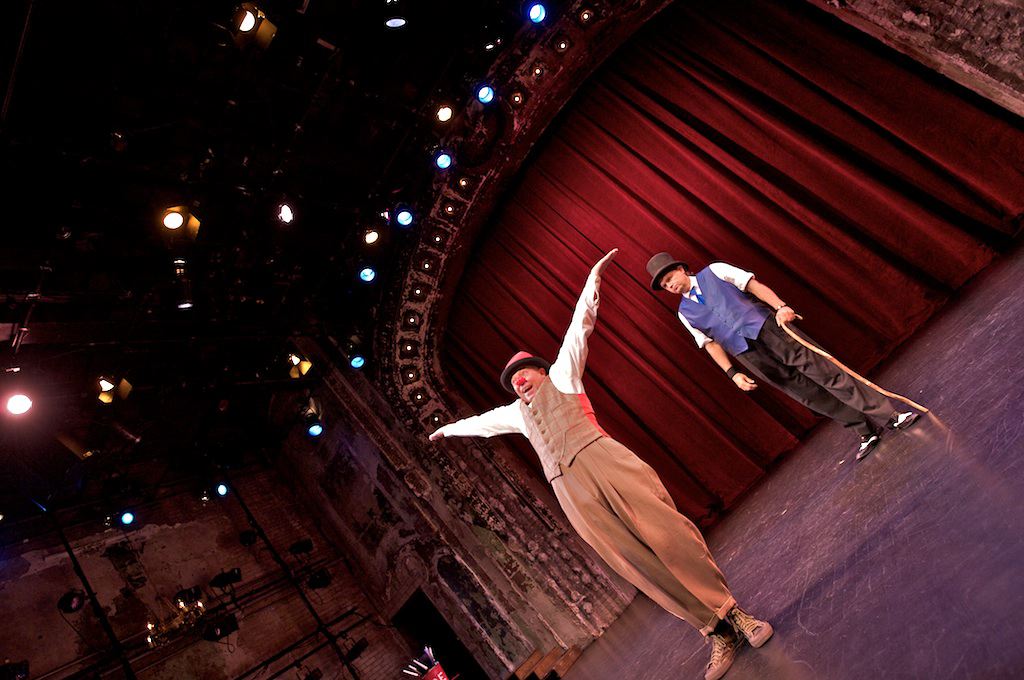 Photo by Marc Norberg:
This is the opening of Arsene and my act together. We first put together a two person-juggling show after Rosie and my daughter Liza was born.  I had a blast performing with him around town while Rosie was a new mother.
In 2010 I invited Arsene to perform in The Vaudevillian for the Southern Theater's 100-year anniversary, after I discovered that on the 1910 grand opening bill was a two-person juggling team that hauntingly reminded me of our old act.
It was a delight to perform with Arsene again.
*<[:o)