Photos by Rosie Cole:
When Rosie and I were apprentices at The Valley Studio we studied mime in a one-room schoolhouse. Inside it was toasty warm, while outside there was plastic on all the windows to guard against the frigid Wisconsin winter. I remember trudging to morning classes in Sorel snow boots and a vintage US Army trench coat like the one Radar O'Reilly wore on the TV show M.A.S.H..
The first year we learned Etienne Decroux's Corporeal Mime technique, which sliced and diced the human body into every direction it could possibly move. We apprentices would face a wall of mirrors and deconstruct each human movement with machine precision.
In our second year the one-room schoolhouse was reserved for teaching  Jacques Lecoq's method of physical acting.   We never again faced those unforgiving mirrors where everyday we had to polish our imperfections. Instead we faced each other and explored our imperfections in order to discover the clown's art reflected in our flaws.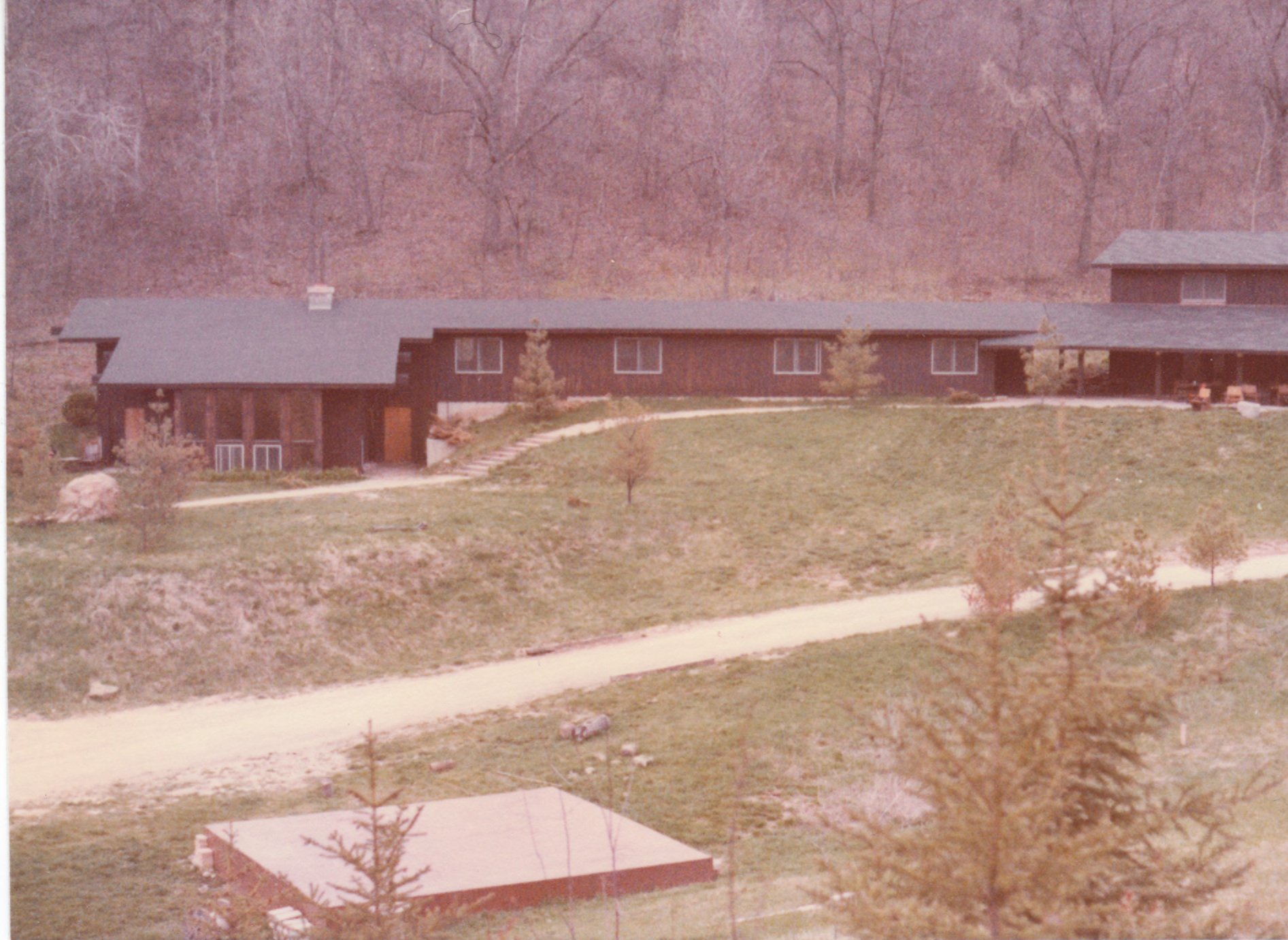 The Valley Studio was nestled in the same magic valley where Frank Lloyd Wright founded his architectural school, Taliesin, in Spring Green, Wisconsin.
Apprenticeship classes were also held in the hayloft of an old restored barn; outside in the fresh air; as well as in a light filled lounge with 12-foot tall windows; but the most difficult classes were reserved for the one-room schoolhouse.
*<[:o)