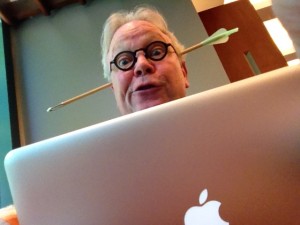 Photo by Lloyd Brant.
This is me just before pushing the "submit" button on my application for an Artist Initiative Grant from the MN State Arts Board.
I hope to be awarded funding for a collaborate with playwright Kevin Kling on adapting my children's short story, The Land of Clowns, to the stage and eventually the circus ring.
Wish Me Luck,
*<[:o)