In today's post I will look back and reflect on what inspired me during each of my decades during my 40-year career at the MN Renaissance Festival.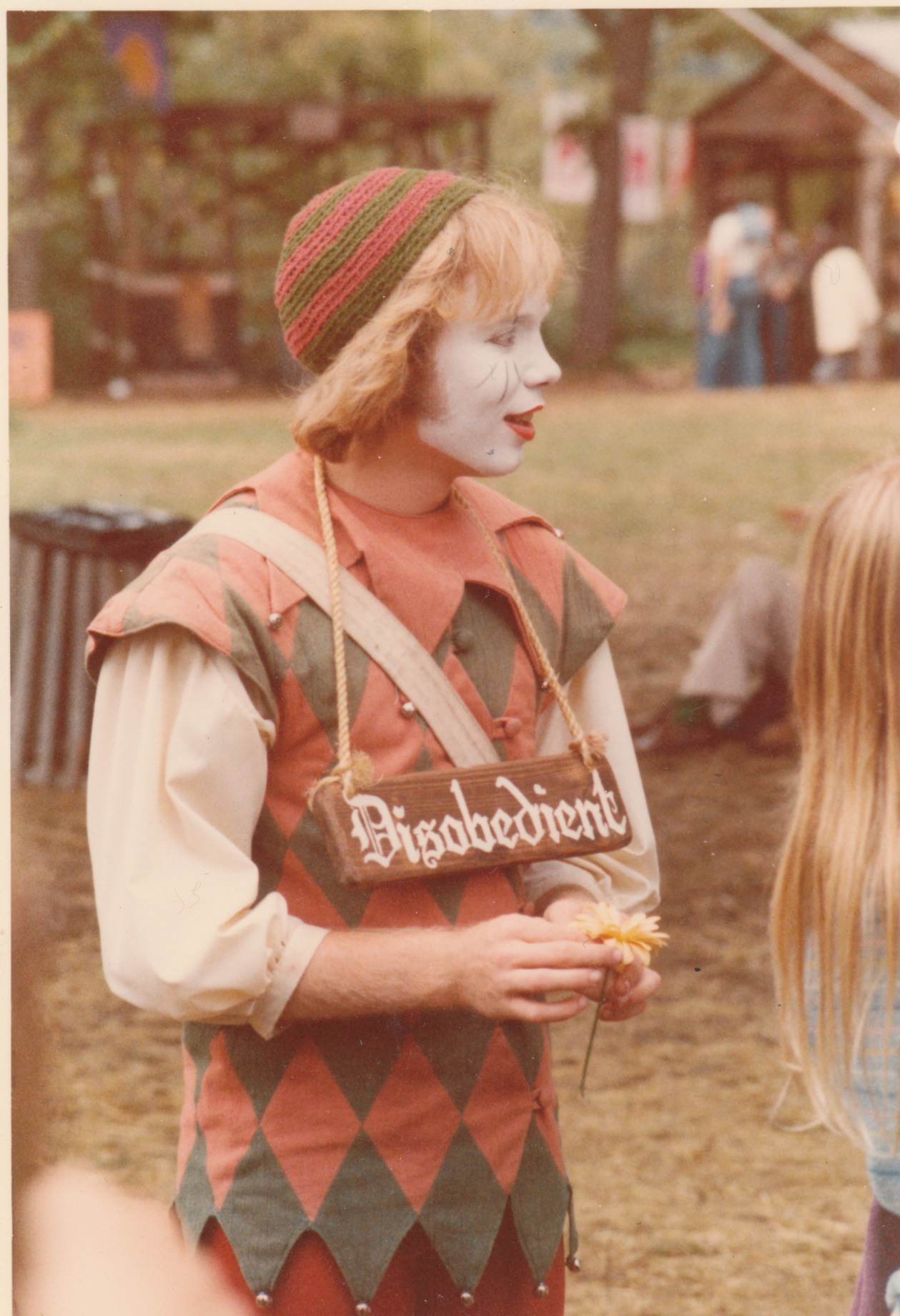 In the 1970s mime was at the peak of its popularity in the United States. I received my training at The Valley Studio, which the New York Times described as, "The center of mime training in the country." It was an age of innocence at the Renaissance Festival….     except after hours.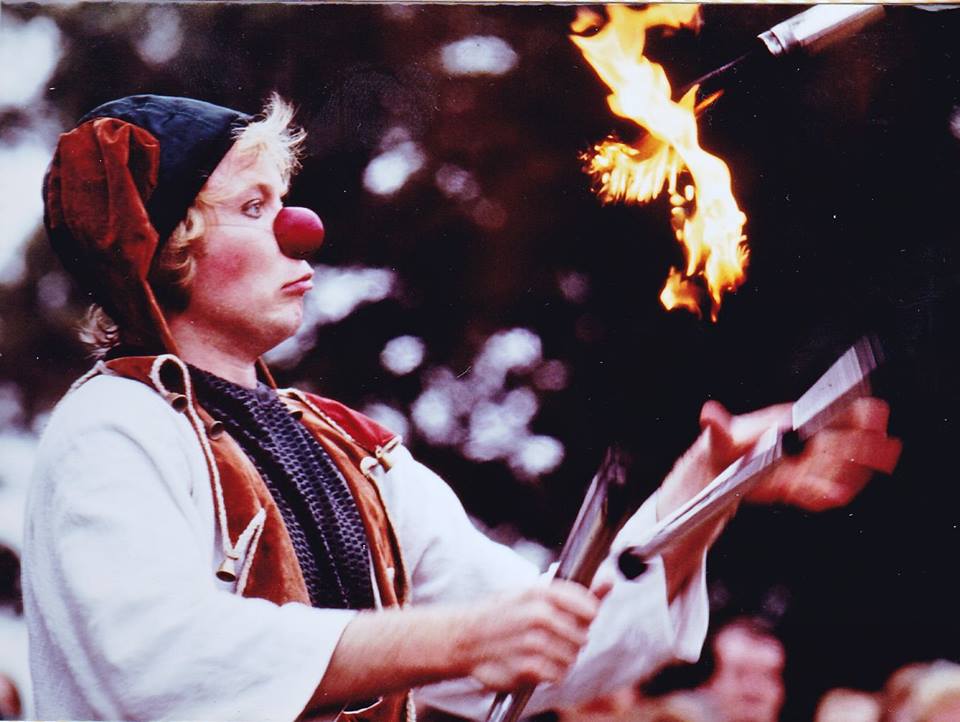 In 1980 I became a red nose clown after seeing Jacques Lecoq's famous lecture demonstration on the Art of the Mask at the Festival of American Mime. He concluded by putting on a red nose, which he called the world's smallest mask.
I was hooked.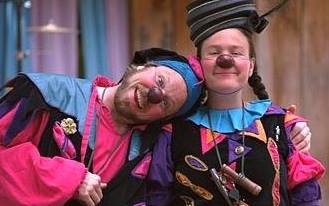 In the 1990s Rosie and I came into our own as a husband and wife comic team. The MN Renaissance Festival was our springboard for the national festival circuit. We toured our red nose show from New York to Florida, and as far west as Arizona. During the 90s Renaissance Festivals popped up in almost every major city in the United States.
In the 21st Century our two millennial children were raised on the road by parents who played chickens on stage. During the Renaissance period Shakespeare wrote about King Lear's wise fool with a cock's comb, and even earlier medieval fools were always pictured wearing a cap with a rooster comb top. We simply took the spirit of this idea to the extreme.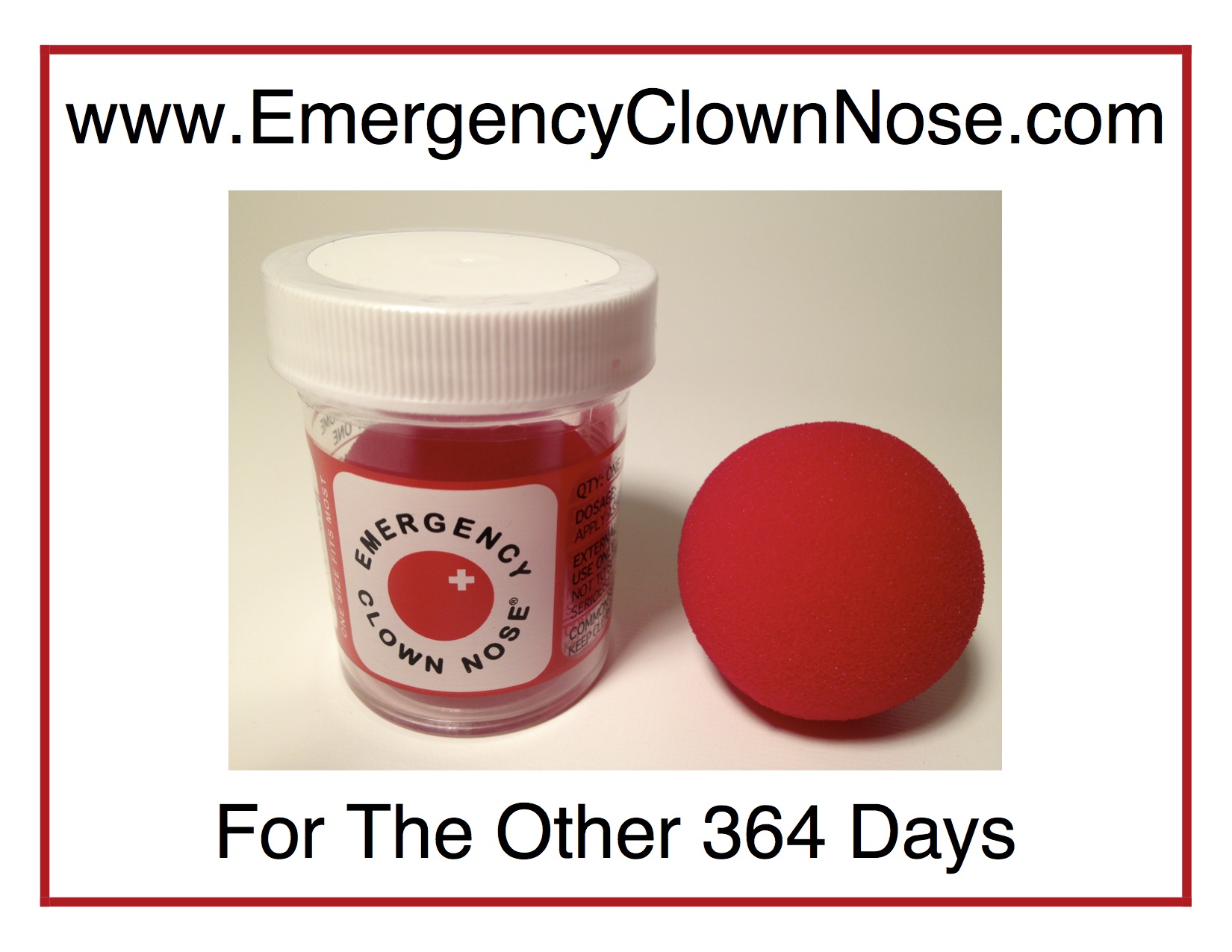 In 2008 we secured a US Trademark for our Emergency Clown Nose®.
Stay tuned…
*<[:o)