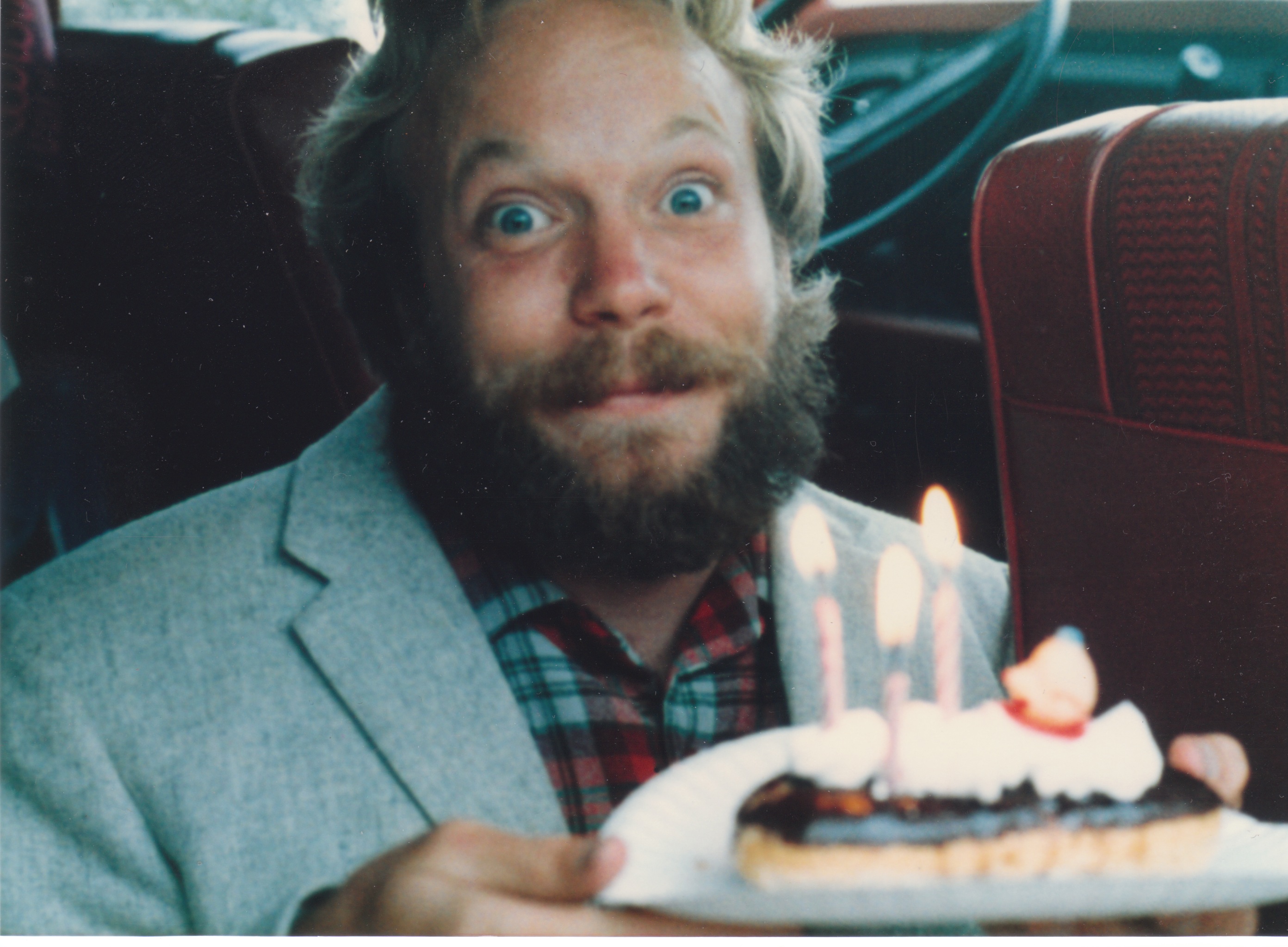 Photo by Rosie Cole:
This is on my birthday 30-years ago today. I'm celebrating with Rosie, holding a chocolate éclair with lit candles in the back of our van, while on-the-road in Colorado.
Photo by Lloyd Brant:
I took this picture of Rosie in our campsite at the Colorado Renaissance Festival.  In those days you could camp deep in the woods with no neighbors within eyesight. It was like living on Gilligan's Island.
Photo by unknown:
Here are Rosie and I performing in the Celestial Seasoning's Pavilion at the Colorado Renaissance Festival. It was an ideal stage that provided cool shade from the hot sun, and dry shelter from the rain.
Rosie and I were young performers in paradise.
*<[:o)