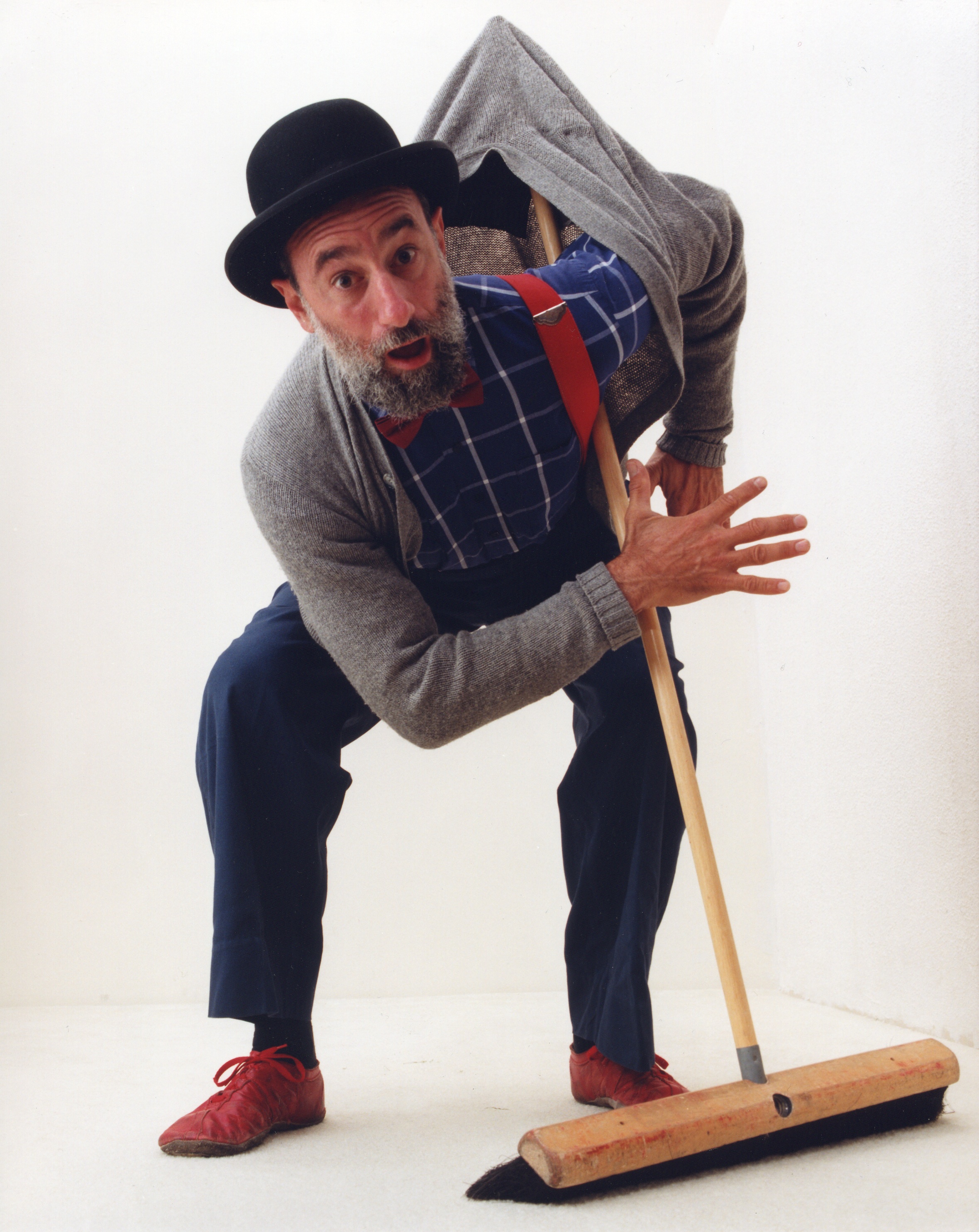 Promotional Photo:
Avner the Eccentric started at the MN Renaissance Festival in 1976, the same year as me.  However, he was older and much more experienced than I was at the time.  He had just returned from studying with Lecoq and performing street theater in Paris. I remember watching in awe as he gathered his crowd by simply stringing a rope between two trees.  I must say as a young performer Avner's influence dominated my early work, until I had the maturity to find my own center as a creative artist.
Just like Penn and Teller, and The Flying Karamazov Brothers, Avner first appeared on Broadway in the 1980s.  He also starred as the Jewel in the movie Jewel of the Nile, with Michael Douglas, Danny DeVito, and Kathleen Turner in 1985.
I was fortunate to study with him in New York when he was teaching for Bond Street Theater on Shelter Island.  I understand he still teaches master classes and workshops around the world.  If you ever have the chance to learn from this master clown I recommend that you seize the opportunity.  Both Rosie and I went through the Shelter Island program, and we each gained tremendous insight on the clown's art of failure through Avner's teachings.
*<[:o)